In early 2017, ASSIST Asia, a local non-profit organisation focussed on achieving social impact through sustainable practices, brought #DQEveryChild to the Philippines by helping schools conduct pilots of the DQ World programme. ASSIST then helped raise greater awareness by presenting the DQ framework at their DigiBayanihan event, as well as by featuring DQ thought-pieces in their IMPACT social innovation publication. In October of the same year, the organisation invited other schools in Manila to join the DQ Screen Time Study as a possible segue into the DQWorld programme.
Woohoo Learning Lab, a team of educational innovators passionate about using technology to enhance learning within and beyond the classroom, also helped propel #DQEveryChild into greater awareness in October 2017 at the InnovatED Conference that drew over 200 K-12 educators and thought-leaders from various countries. Following the conference, Woohoo reached out to several schools within their network to help jump-start participation in the DQ Screen Time Study.
The institute also worked with Globe Telecom's efforts to increase digital citizenship. Recognising the need to engage schools from other backgrounds and languages, Globe worked together with the Department of Education (DepEd) to translate the Study into two local Filipino languages – Tagalog and Cebuano – and bring the Study to 12 more Filipino schools as part of their Global Filipino Schools (GFS) programme.
Junior Achievement Asia Pacific, including Junior Achievement Philippines, who seek to inspire and prepare young people to succeed in the global economy, together made an important contribution to the the DQ Study by involving several additional schools.
Thanks to the contributions of all partners, over 5,000 students were reached and all schools that achieved sufficient student respondents have received a free DQ Screen Time Report – giving insight on how they can improve their digital citizenship and, in turn, will serve as a a starting point for the implementation of the DQ World programme in 2018.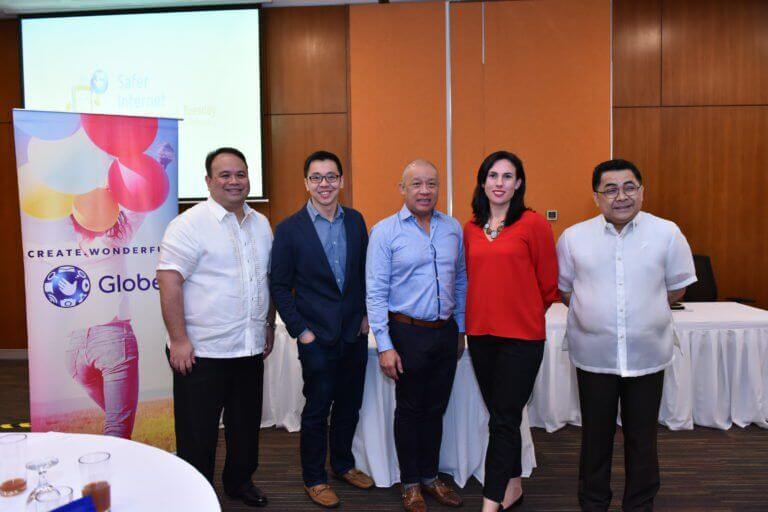 Globe, Facebook, DepEd collaborate to promote responsible digital citizenship…
Globe Telecom, Facebook and the Department of Education (DepEd) again joined hands to continue promoting responsible digital citizenship among teachers and students in public and private schools across the country under the "Digital Thumbprint Program" or DTP. READ MORE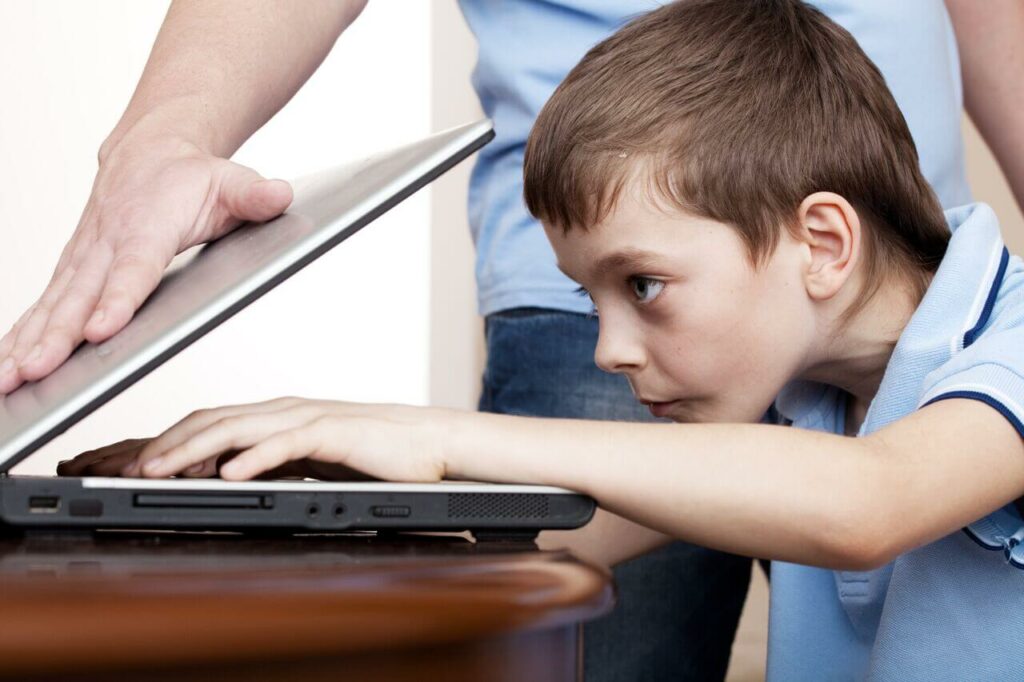 Internet-savvy? Filipino youth more at risk to pitfalls of digital media
International think tank DQ Institute has revealed the initial results of a new study that showed young Filipinos scoring below the global average in terms of discipline in using the internet. The 2018 DQ World study measures the so-called digital quotient of the youth, defined as those aged 8 to 12 years old. READ MORE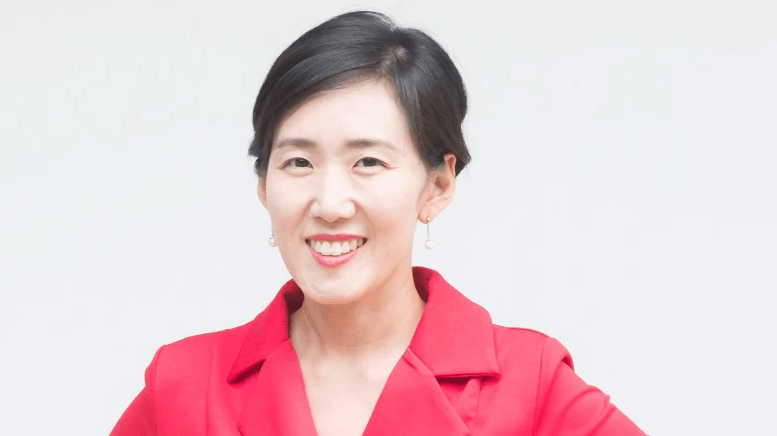 "We have to reverse our priority" – Thought Piece Contribution by Yuhyun Park
Yuhyun Park, CEO and founder of DQ Institute, presents the startling findings of the 2018 DQ Impact Report and talks to Meera Rajagopalan about possible solutions to the "cyber-risk pandemic" in children and the challenges in getting countries on board the DQ mission. READ MORE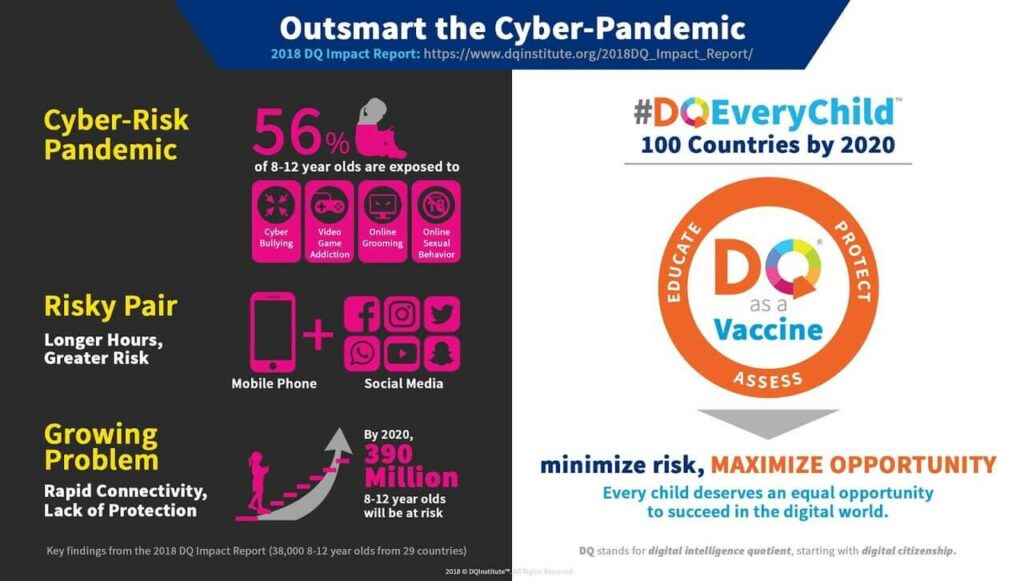 73% of 8-12 Year Old Filipino Students at Cyber-Risk
The 2018 National DQ Impact Report, a collaborative work among DQ Institute, Globe and DepEd, involved 3, 819 primary public and private school students. The study profiled the students' level of access to devices and the internet, types of online activities they are involved… READ MORE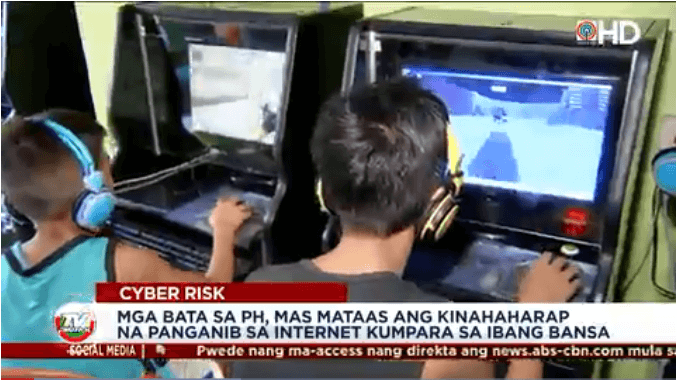 ALAMIN: Mga panganib sa pag-o-online ng mga bata
Hindi biro para sa 12 anyos na si Charles Dela Cruz ang paglalaro ng online game, lalo at aminado siyang paborito niya itong libangan. Pero bagaman sa computer naglalaro si Dela Cruz, napapaaway na siya nang totoo sa mga taong nakikilala at nakakausap nila sa internet. "Nagmumura-mura po sa may chat… READ MORE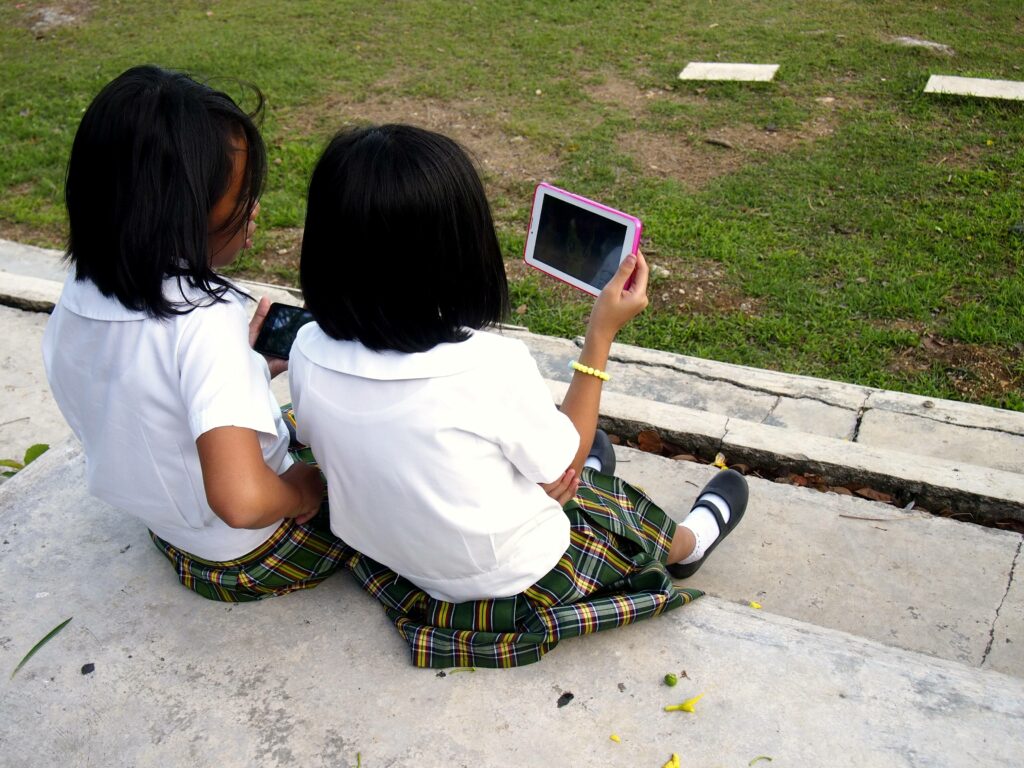 Globe, DQ Institute, DepEd Collaborate to Nurture Digital Intelligence…
Globe Telecom, in partnership with the DQ Institute and the Department of Education, are leading the way in nurturing digital intelligence in the country. With more and more Filipino having access to the internet and smartphones, there is a growing need for discerning online citizens nationwide. 
READ MORE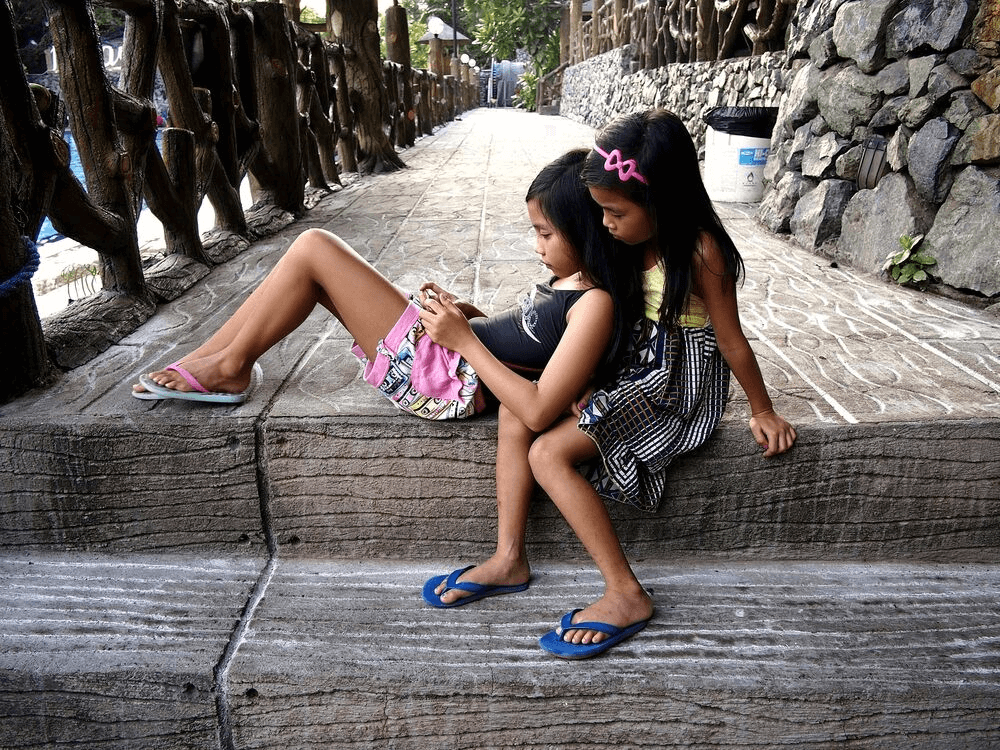 PH DQ SCREEN TIME SCORE LOWER THAN GLOBAL AVERAGE
Globe Telecom, in partnership with the DQ Institute, an international think tank, has completed the initial results of the 2018 DQ World study, a first in the Philippines that was presented to the World Economic Forum in Davos, Switzerland last February. READ MORE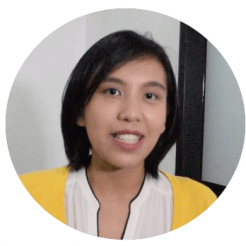 Project Consultant at Assist Asia
"It's very important to develop the digital empathy for children, to make sure that they're aware that behind the screen is a 'human person'."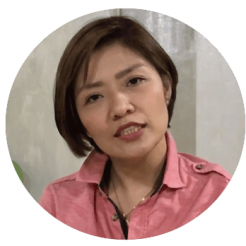 Learning Designer at Woohoo Learning Lab
"Every Filipino should have that conscious effort to provide a positive influence or impact whether online or offline."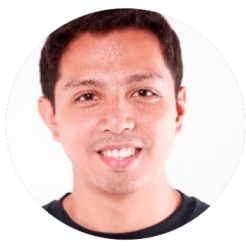 Pillar Leader for Education at Globe Telecom
"We are very impressed with the commitment of DQ towards global research, and we really wanted to be a part of that."