Best Countries for Child Online Safety
The following are the rankings of 100 countries along with their Child Online Safety Index Score (COSI).
Scroll to the right to view the rankings of each country.
For more detailed scoring, please go down to Country Level Report below.
Real-Time Measure for Country's Child Online Safety
The Child Online Safety Index (COSI) is a national-level measure to guide child online safety improvement. Through COSI, nations can identify areas of improvement for child online safety issues across six stakeholders: children, families, schools, ICT companies, and soft and hard infrastructures of the government.
The inaugural report of COSI was published in February 2020, and COSI 2022 makes the second publication in the series. COSI 2022 captures the post-COVID-19 pandemic global status of child online safety based on the DQ Institute's global databank. The global databank consists of data on 329,142 children and adolescents in 100 different countries, collected from various external sources (e.g., international research projects and publications) and through DQ Institute's own surveys.
The Child Online Safety Index (COSI) measures nations' level of online safety for children across six stakeholders: Children, Families, Schools, Companies, and soft and hard infrastructures of the government. Each of these stakeholders is represented by a number of topics and indicators.
A COSI score is calculated for each country ranging from 10 (the worst) to 100 (the best).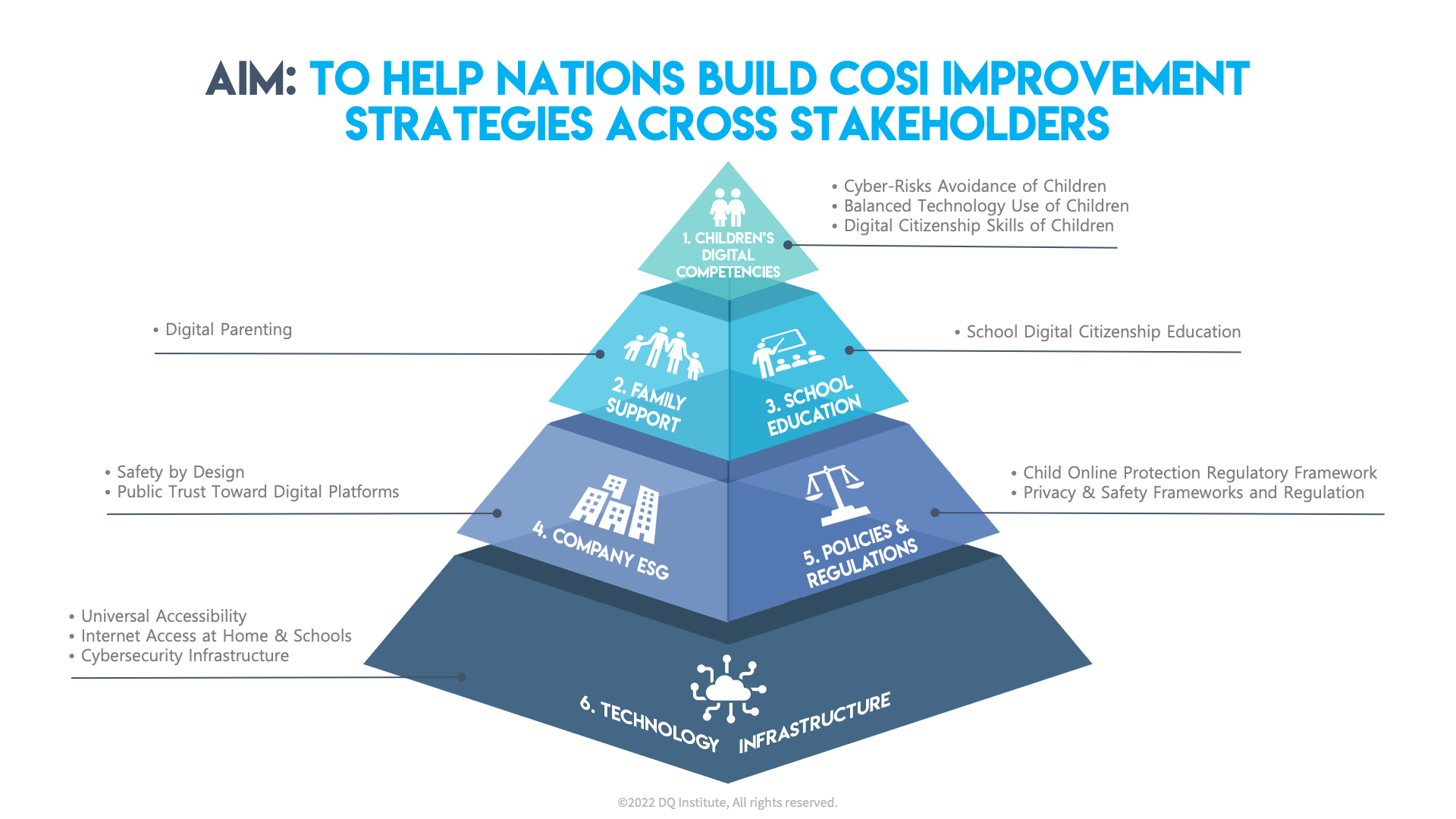 The 6 Stakeholders of COSI

Children's Digital
Competencies
Assesses the level of children's digital citizenship and their exposure to cyber-risks

Assesses the level of family support, such as parental mediation and digital parenting, for child online safety

Assesses the level of school education on issues of online safety, such as cybersecurity, for child online safety

Assesses the level of company commitment, such as through transparency reporting, to child online safety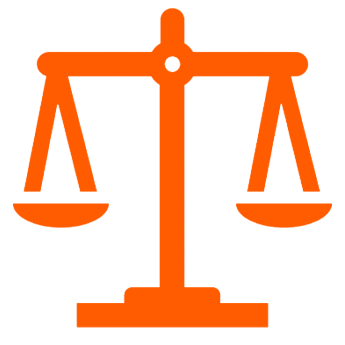 Assesses the level of regulatory enforcement for child online safety

Technology
Infrastructure
Assesses the level of technology infrastructure support, such as internet access and affordability, for child online safety
COSI National Monitoring System
Helps Nations Make Better
Strategic Resource Allocations
Based On the Global Benchmark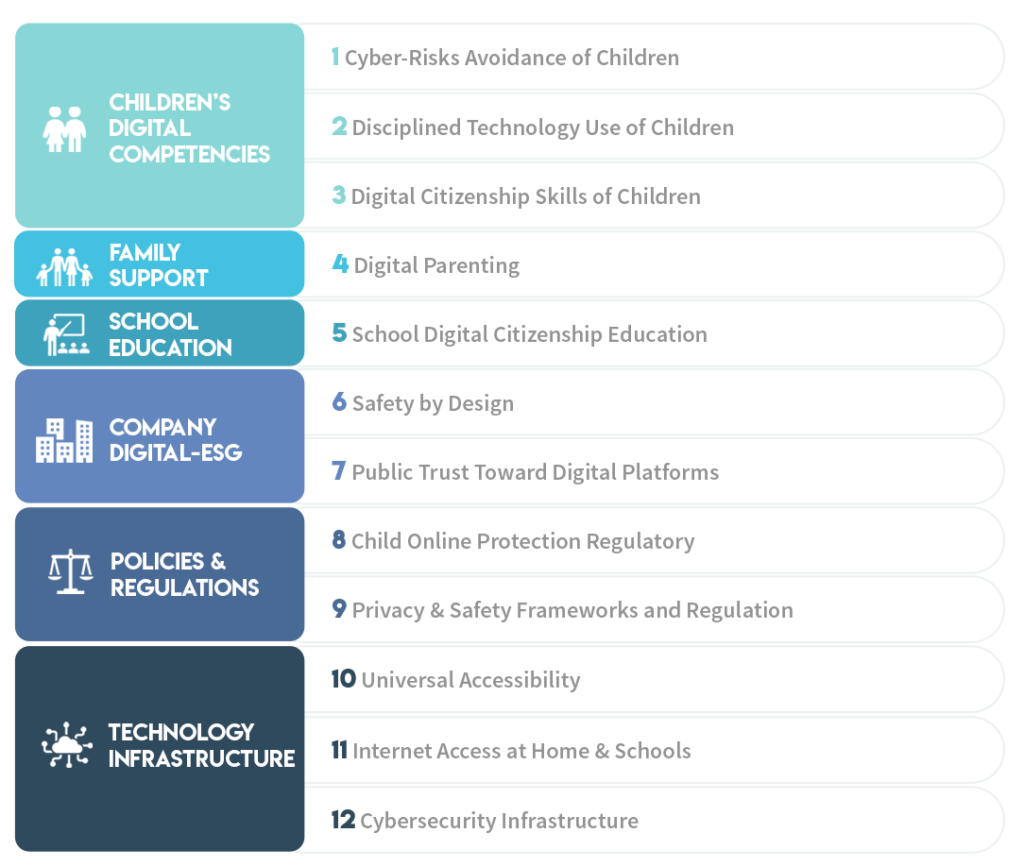 Two years ago, on Safer Internet Day (6th February 2018), the 2018 DQ Impact Report was published in association with the World Economic Forum. That initial report examined online safety and digital citizenship among 38,000 8- to 12-year-olds across 29 countries. Our key finding at that time was that 56% of children were exposed to at least one cyber risk (including risks like cyberbullying, gaming disorder, offline meeting with strangers, and online sexual behaviors). This report created an impetus to expand and deepen our knowledge of the risks children face, as well as what resources act as protective factors.
The inaugural report of COSI, which examined six major pillars of support for children's online safety across 30 countries through 145,426 children's data, was published on Safer Internet Day in 2020. In the two years following, we have broadened our vision and increased our measurement to examine and compare countries' performance on COSI across six stakeholders, using data from 329,142 children and adolescents in 100 countries.
COSI is dedicated to monitoring trends in Child Online Safety around the world with real-time updates. We invite the academic research and expert communities to work together with us to further improve COSI. We especially welcome suggestions of how COSI can become more relevant to researchers' own countries. If interested, please contact us at partnership@dqinstitute.org.
What are digital competencies for the future?
What is the impact of digital media and technology on children and its implication to national and global society?
What are effective ways to provide safe and creative digital education eco-system for all children around the world?
DQ Institute adopts an evidence-based and data-based approach. DQ metrics were developed through data analytic research through multi-national studies based on a multi-disciplinary approach.
We invite researchers, educators, and organizations around the world to tackle these issues to be part of our DQ Research Network.