Singapore, 10 October 2020 – 10/10 marks the DQ (Digital Intelligence) Day, which is part of a worldwide initiative to set global standards for digital intelligence. To celebrate DQ Day in 2020, the DQ Institute and Singtel jointly announced the world's first global standard for digital literacy, digital skills and digital readiness – the IEEE 3527.1™ Standard for Digital Intelligence (DQ) – which was approved by the IEEE Standards Board on 24 September 2020.
The DQ Framework was developed in Singapore through a successful collaboration with DQ Institute and Singtel, and supported by SkillsFuture Singapore. DQ Institute and Singtel worked together with the IEEE Standards Association (IEEE SA) to standardise and institutionalise the DQ Framework and to support its growth and refinement into a set of global standards that lay out a common language, structure, and taxonomy that can be benchmarked, referenced, and adopted across nations and sectors worldwide. The DQ Framework was internationally acclaimed and endorsed by the Coalition for Digital Intelligence (CDI), formed in 2018 by the OECD, IEEE SA, and DQ Institute in association with the World Economic Forum, with the commitment to promote digital literacy and digital skills around the world.
"The ongoing COVID-19 pandemic has made digital literacy and digital skills an even higher priority for educating and training people worldwide. Identified by the IEEE Industry Connections Program, adoption of the DQ Framework has led to the publication of the IEEE 3527.1 Standard — a holistic approach for helping people maximize the benefits of digital technology," said Konstantinos Karachalios, Managing Director of the IEEE SA. "The standard defines a reference framework that countries can leverage to develop skills agendas and empower citizens to pursue new job opportunities available in the digital economy, while minimising their risks and helping them to overcome challenges in their digital lives."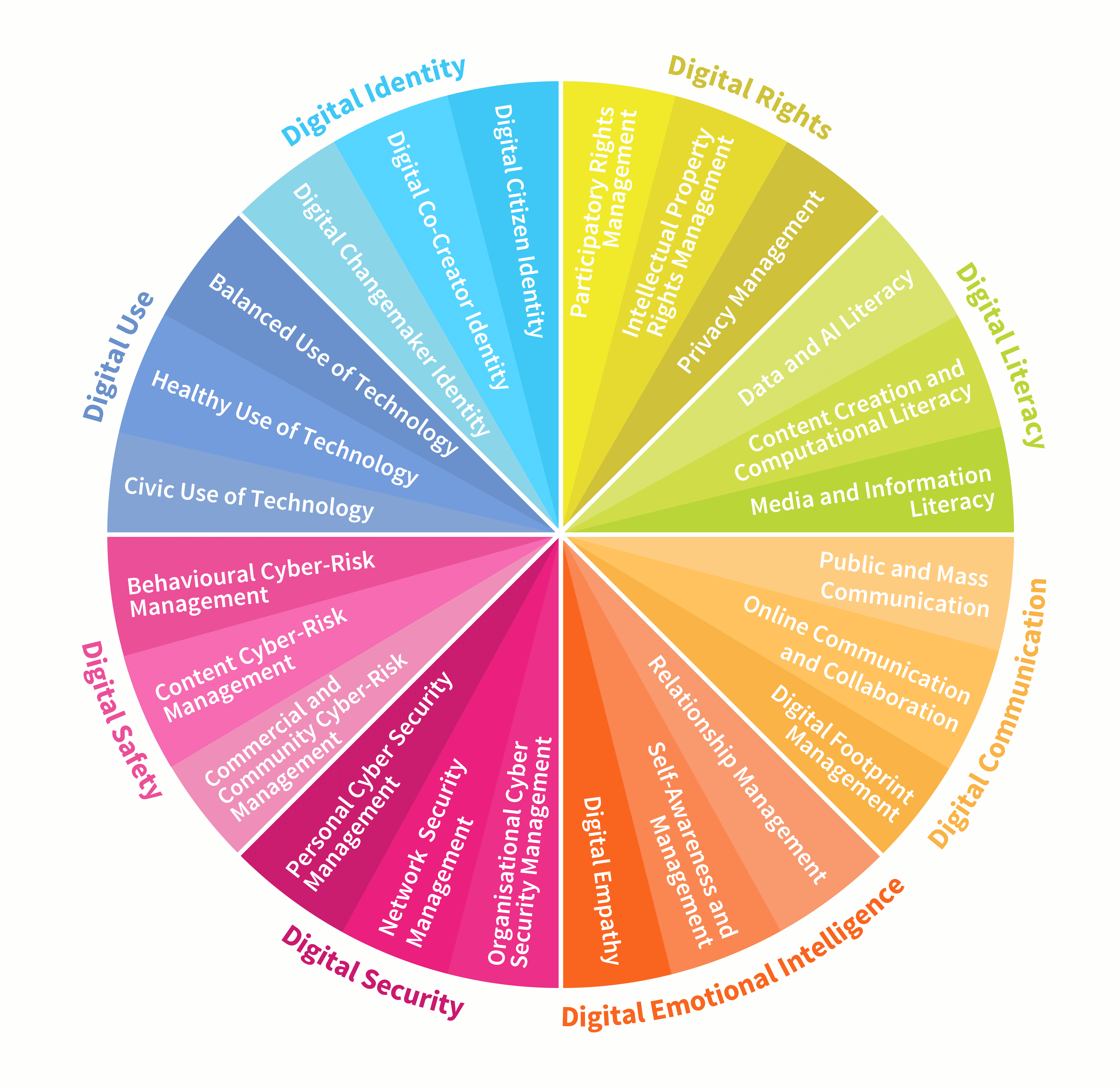 Figure 1: DQ Framework – World's First Global Standard for Digital Literacy, Digital Skills, and Digital Readiness (IEEE 3527.1-2020)
Singtel is a strategic partner of DQ Institute and has been collaborating with the latter to improve the digital literacy and online safety of children since 2014, as part of the company's key community focus.
Mr Andrew Buay, Singtel's Vice President of Group Sustainability, said: "Singtel believes firmly in the education and promotion of responsible digital citizenship. We want to mitigate the unintended consequences and risks of digital inclusion such as device and gaming addiction as well as cyber bullying especially for the vulnerable children and youth. We are honoured to have been involved in the development and implementation of the DQ framework right from its humble beginnings. A global standard for digital literacy and skills is important in developing education programmes so that everyone can have the social, emotional and cognitive abilities to thrive amid the challenges of today's digital world."
Dr Yuhyun Park, Founder of DQ Institute who developed the DQ concept, framework and its assessment, said, "International DQ Day which falls on 10 October was created last year with the aim to ensure that everyone around the world, starting with our children, has equal opportunities to thrive in this AI age.
"It is my great honour and pleasure to announce that we now can have a globally shared baseline understanding of what terms like digital skills and digital literacy mean. We hope that DQ Global Standards can also support nations and industries that suffer from the COVID-19 to effectively and quickly bridge the digital skills gap. With this common set of definitions and standards, nations, industry players and agencies can coordinate digital skills efforts and effectively enhance the level of digital literacy and digital skills of their citizens in local communities and nationwide."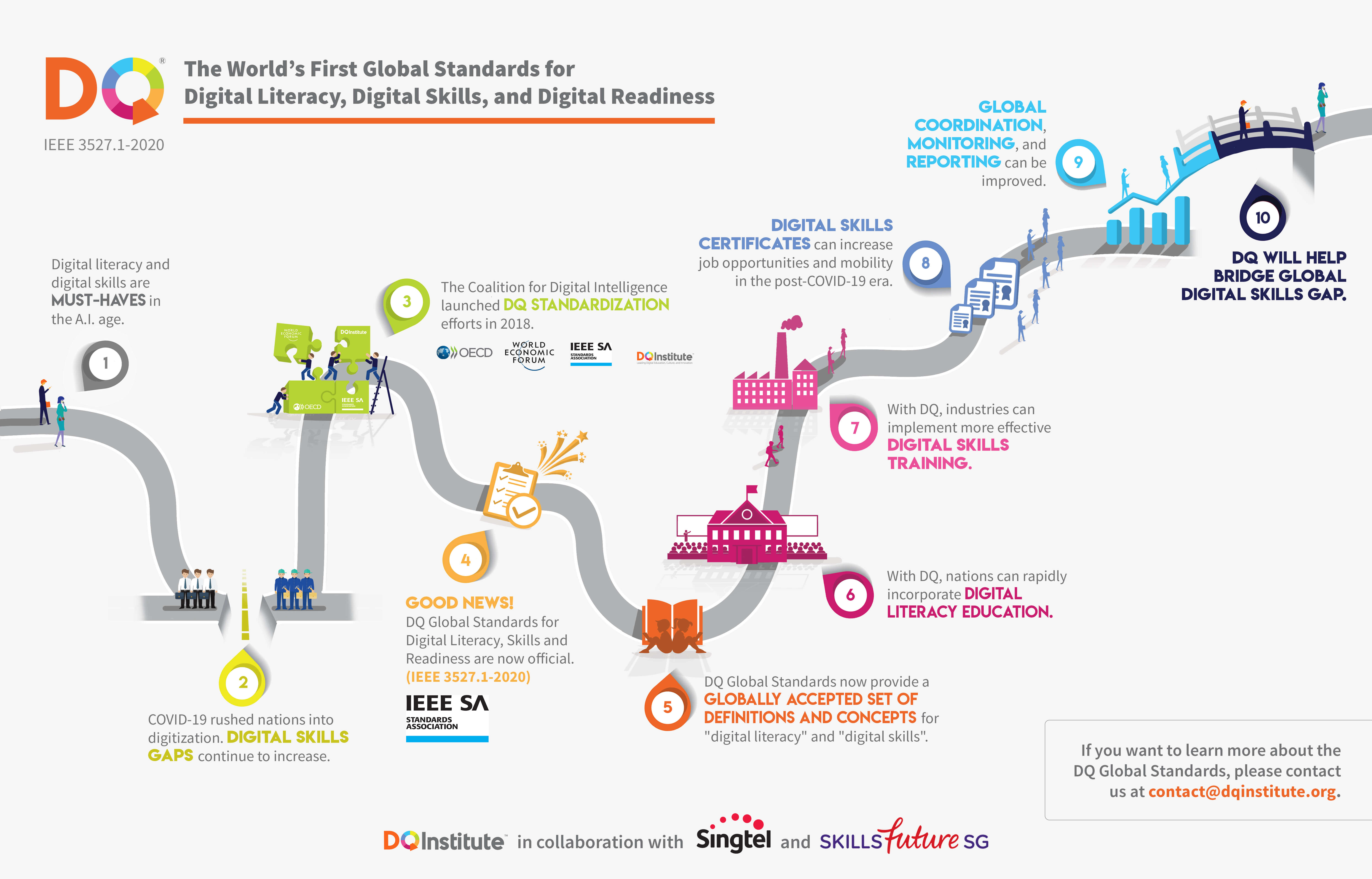 Figure 2: How the DQ Global Standards supports bridging global digital skills gap
Notes to Editors:
High-resolution files of the images in this document can be found at
Figure 1: https://drive.google.com/file/d/1Fmb5FATciLyC6UxWBYMQVU3Rj-3IbLcn/view?usp=sharing
Figure 2: https://drive.google.com/file/d/19eUNzn-L_wENQ1o5DUsDpTdnALCdG58t/view?usp=sharing
IEEE SA
IEEE Standards Association (IEEE SA) is a leading consensus building organization that nurtures, develops and advances global technologies, through IEEE. The parent organisation, IEEE, are the world's largest technical professional organisation. IEEE SA bring together a broad range of individuals and organizations from a wide range of technical and geographic points of origin to facilitate standards development and standards related collaboration. For more information please visit https://standards.ieee.org/
DQ Institute
The DQ Institute (DQI) is an international think-tank that is dedicated to setting global standards for digital intelligence and to ensuring the safety, empowerment, and well-being of individuals, organisations, and nations in the digital age. DQI seeks to promote and coordinate digital intelligence education worldwide by using the DQ framework as a set of global standards for digital literacy, skills, and readiness. For more information, please visit https://www.dqinstitute.org/
Coalition for Digital Intelligence
The Coalition for Digital Intelligence (CDI) is a cooperative network of organisations from around the world that aims to improve global digital intelligence by coordinating efforts across the educational and technology communities through multi-stakeholder collaborations. As part of CDI, the IEEE Standards Association, DQ Institute, and Organisation for Economic Cooperation and Development (OECD) are building a global framework for digital intelligence, which includes a common set of definitions, language, and understanding of comprehensive digital literacy concepts and skills that can be adopted by nations worldwide. For more information, please visit https://www.coalitionfordigitalintelligence.org/
IEEE 3527.1-2020 – IEEE Approved Draft Standard for Digital Intelligence (DQ) — Framework for Digital Literacy, Skills and Readiness https://standards.ieee.org/standard/3527_1-2020.html
Singtel – Singtel is Asia's leading communications technology group, providing a portfolio of services from next-generation communication, technology services to infotainment to both consumers and businesses. For consumers, Singtel delivers a complete and integrated suite of services, including mobile, broadband and TV. For businesses, Singtel offers a complementary array of workforce mobility solutions, data hosting, cloud, network infrastructure, analytics and cybersecurity capabilities. The Group has presence in Asia, Australia and Africa and reaches over 700 million mobile customers in 21 countries. Its infrastructure and technology services for businesses span 21 countries, with more than 428 direct points of presence in 362 cities.

For more information, visit http://www.singtel.com/.

Follow us on Twitter at http://www.twitter.com/SingtelNews and LinkedIn at linkedin.com/company/Singtel.

For media enquiries, please contact: